The Official Website of Actor, Teacher, Author, & Musician – Steve Blackwood Masterclass
Boston Globe — Former 'Days of Our Lives' actor teaches the craft
By Wendy Killeen GLOBE CORRESPONDENT JANUARY 08, 2016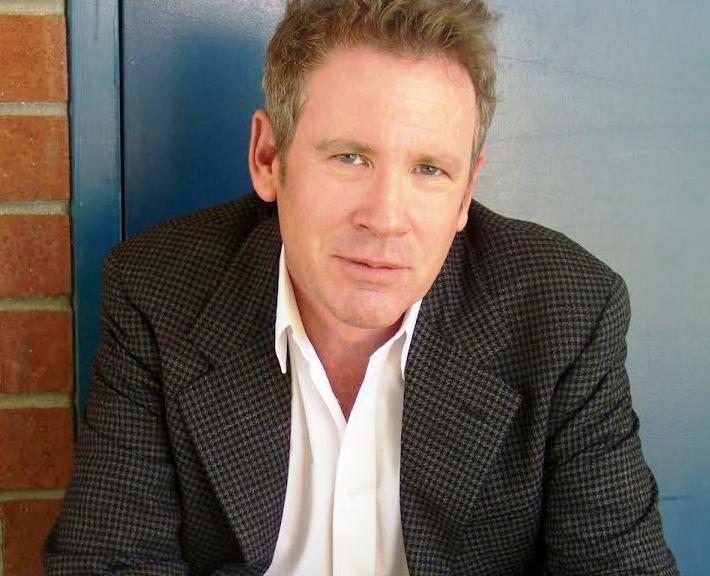 Steve Blackwood, who was a regular character (Bart Beiderbecke) on the soap opera "Days of Our Lives" from 1997 to 2007, has appeared in countless other television shows, films, and on stage.
These days, while still performing, he is passionate about teaching others the craft.
Blackwood's company, Acting Masterclasses , recently moved from Lawrence to the ACT Theater in North Andover.
We talked with Blackwood, 59, who lives in Newburyport with his wife, artist Karen Blackwood.
Q. Background?
A. I caught the acting bug in college, Oakland University in Michigan, then went to New York and studied with the late Uta Hagan. She taught me the bones of acting technique, and how to administer my talent and think like a professional.
Q. Classes you offer?
A. An introductory class, second Saturday of the month, open to the public, ages 18 to 95. They don't need to have taken acting classes before. In fact, I prefer that.
The next level is advanced masterclass, third Saturday of the month, which is actors I handpick, who can make it just not a hobby, but do more with it in their lives.
I am an actor and know what they are going through; I am in this to help them.
Q. Cost?
A. $65 for [each] once a month class [introductory class begins Jan. 9; advanced class begins Jan. 16].
Q. New theater?
A. We will be doing staged readings that support what we do in class. I am all for musicals, but I want to provide a more serious alternative for theatergoers.
Q. Book?
A. "Steve Blackwood Sessions" is a 60-page handbook about how to prepare for acting auditions (Available on his website and at select Barnes & Noble stores).
Q. Other advice?
A. Some students have friends who say 'actors don't make a living' and they have other suppressive forces in their lives. I say, 'lose that,' and if they are good, I encourage them to go for it. Life is not a dress rehearsal, now is the time to decide.
Q. Goal?
A. Boston has movie projects that come to town, but often parts go to New York or Los Angeles actors when there are Boston actors who deserve bigger parts. I want to create opportunities for people who come through the masterclass.
https://www.bostonglobe.com/metro/regionals/north/2016/01/08/former-days-our-lives-actor-teaches-craft/MpMKk8wy5Q5AJrt6MUxVnK/story.html
---
MASTERCLASS 1 at the ACT THEATER in N ANDOVER — FEBRUARY 13TH, 2016
I'm very pleased our Masterclasses are getting more attention; and thanks to the Boston actors who have said nice things about me.  For those that haven't studied with me yet:
I teach more than just an acting technique (although that is first; Stanislavski-based method taught to me by Uta Hagen in NY).  Within the work in class, we sometimes find creative blocks in the actor (usually based on learned middle-class thinking) and EXPLODE them.  Actors are not second-class citizens, extras/under 5s (OK if you absolutely have to) but unique artists who deserve the utmost respect (they have mine; I know how hard it is) when they break down those barriers and reveal THEMSELVES in the work.  I tell my actors to decide on their talent or family/friends/society will surely do it for you.  Whose life is it anyway?
---
Hollywood Star Steve Blackwood Coaches Local Actors at the Act Theater Company in North Andover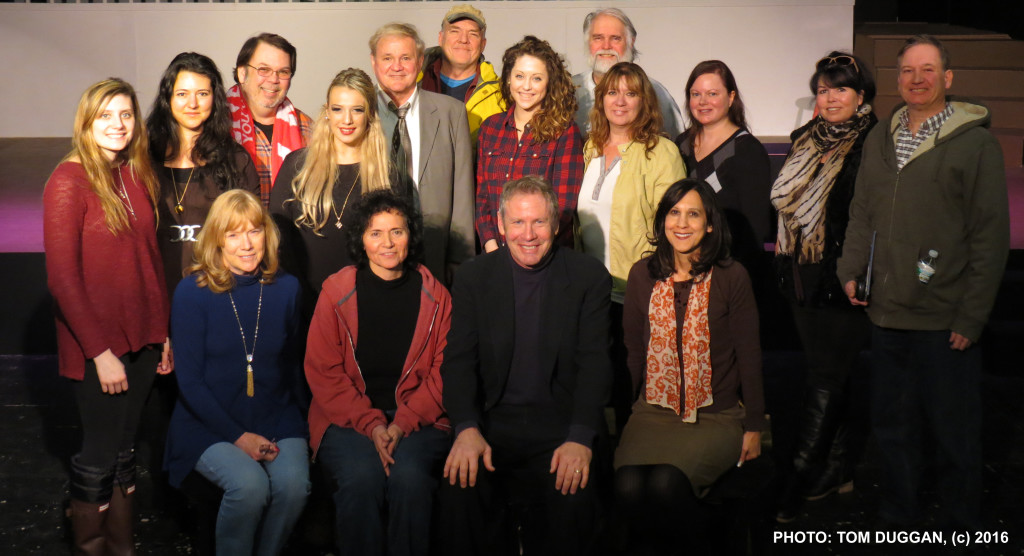 By: Tom Duggan – Jan. 2016
He's a Hollywood actor, an author, a musician and a singer, but Steve Blackwood says his latest passion is teaching and he has started up his own actors studio in North Andover to teach local talent what it takes to make it in show business.
"It's funny," he said laughing. "When they initially hired me for the role, it was supposed to be a three day role for "Days of Our Lives". I was supposed to be this bumbling henchman to Stefano DiMera, the bad guy. So, when they told me it was only supposed to be a day role, what I did was I start making Bart a wise cracking, funny-man character. I made him different and my three day role ended up as a 10 year main character role."
"Then, after ten years they just killed off my character. I was shocked… totally shocked," Blackwood told The Valley Patriot.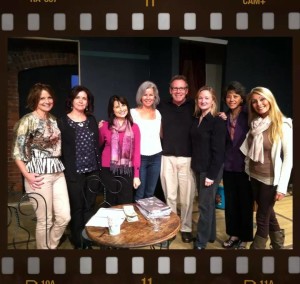 "So, the guy comes in and tells me 'this is gonna be great, we are going to kill you off in a sword fight. It's a big death scene.' I didn't think it was so great. After ten years on the show they were taking away my livelihood. They didn't look at it that way, they didn't really care about that, they just wanted the ratings from killing my character. That's just how the business is."
Steve's wife Karen is originally from Nashua, New Hampshire. "She said if I ever get killed off and my evil twin never comes back on the show, we should go back east. She loves it here with the change of seasons and all. So, we came here to Newburyport and we love it.
LEARNING FROM THE BEST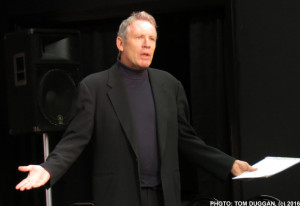 Blackwood's acting resume is extensive. Not only did he play a leading role on "Days", he also played roles on several other major television series, such as: Quantum Leap, Judging Amy, NYPD Blue, The Nanny, Silk Stalkings. He also starred in feature movies such as Machine Gun Preacher, Ed Gein, Cedar Rapids, and Beyond the Mask.
Blackwood, who originally hails from Detroit, says he now wants to help teach upcoming actors the method he learned from famed method acting coach, Uta Hagen. Hagen studied under Lee Stasburg, "the father of method acting."
"So, now what I really enjoy is working with local actors. There's so much talent here in the area and very few opportunities to act, to study acting, to get acting roles."
Blackwood opened an acting studio at 1632 Osgood St. in North Andover (the former Lucent Building) where he teaches and personally coaches local talent.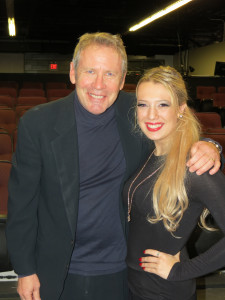 Blackwood said that he was doing some acting, coaching, and teaching at the Essex Art Center in Lawrence, but found it difficult to get people to attend because of the reputation of Lawrence. "True or not, that is the perception. So, we found this
People are used to going to comedies and musicals but I wanted to do more serious theater, dramas, plays, so when I found the Act theater company and I met Mark and Charles Gracey, I knew this was what I wanted.
The space on Osgood St. is an old industrial plant with the perfect space to support master class, but also staged readings. We are looking at doing "Twelve Angry Men" and other dramas, different types of theater. I think there's a real hunger for original, local theater, and professionally done local productions."
Blackwood is encouraging any and all local actors, writers, directors, producers and those interested to come out and audit his class, take his class and learn from someone who learned from the best and has the credits to prove it.
NEXT MONTH: SUCCESS IN ACTING IS 80% NETWORKING AND 20% TALENT… BUT YOU HAVE TO HAVE THE TALENT TO NETWORK!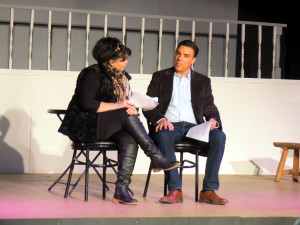 STEVE BLACKWOOD'S ACTING MASTERCLASSES HAVE A NEW HOME!
Starting in 2016, acting teacher Steve Blackwood will now be teaching his popular Masterclasses at the ACT Theater in N Andover (1632 Osgood St., N Andover 01895). ACT Andover was founded in 2008 by 2 veteran stage performers, Artistic Director Charles Gracy and Executive Producer Mark Gracy. The non-profit theater company's goal is to provide quality live theater to the Andovers and surrounding communities as well as striving to an outlet for seasoned performers and new talent. Along with the company founders, Steve will be co-producing a new series of staged readings that culminate from the best of the work done in the Masterclasses.
STEVE BLACKWOOD, formerly of DAYS OF OUR LIVES, is now appearing on screen in BEYOND THE MASK with John Rhys-Davies. Countless TV and film credits include MACHINE GUN PREACHER and CEDAR RAPIDS. Steve has recently appeared in OLEANNA at the Daly Theater in Boston and has won the ANDES REGIONAL THEATER AWARD for BOEING BOEING (Meadowbrook Theater, Michigan). He is also a National Jazz recording artist (CASABLANCA /NY) and author (THE STEVE BLACKWOOD SESSIONS). In addition, Steve was a Professor of Dramatic Art at both HILLSDALE and OAKLAND UNIVERSITY in Michigan and has guest lectured at MICHIGAN STATE, ENDICOTT, UNH and BOSTON CASTING. Steve studied with Uta Hagen at HB STUDIO in NY and Milton Katselas at the BEVERLY HILLS PLAYHOUSE in LA.
www.steveblackwood.com
http://valleypatriot.com/hollywood-star-steve-blackwood-coaches-local-actors-at-the-act-theater-company-in-north-andover/
---
LET A DAYTIME STAR LIGHT UP YOUR NIGHT
---
PICTURES FROM MASTERCLASS 2 NOVEMBER SHOWCASE
Click on the following link to see pictures from the Masterclass 2 showcase:
http://www.steveblackwood.com/pictures-from-masterclass-november-2015-showcase/