The Official Website of Actor, Teacher, Author, & Musician – Steve Blackwood Masterclass
Catch Steve in his upcoming reading of LOVE LETTERS!!!  October 16th and 17th at the Daly Theater, Lawrence MA

I love my students. Our Paula D (THANKS!!) steered me to another Rhode Island venue for me to possibly teach at Trinity Rep at Brown University; and they contacted me for an October Masterclass. Looks like a busy fall in the Ocean State! I just wrote her this note which explains what I teach at our Masterclasses. If you are interested in attending any of my Masterclasses in MA and ME, this may be of interest…
On Camera teachers sometimes are fast — results oriented. They'll tell the actor "you started slow, but it got better when you showed anger at the end, etc." I explore WHY it started slow, WHY the anger worked and HOW to personalize the character's circumstances at the top. I explore technique. WHAT JUST HAPPENED? WHAT MOTIVATED YOU TO SAY THE FIRST LINE? WHY ARE YOU SAYING IT NOW? WHO ARE YOU SAYING THE LINE TO? and WHAT DO YOU WANT FROM THEM? WHAT'S THE OBSTACLE? — the personal reason you started speaking and why you got "angry at the end". As I tell my Masterclasses: If you're not "in" at the first beat of the scene (and my teacher Uta Hagen said you can't spend enough time on the first beat), the casting directors/producers tune out and then you are swimming upstream to get into character. I can get my actors to produce results, but I make sure they take away the technique that got them to those results in the first place…based on their truth and Mr. Stanislavski's system. I teach them how to get out of their head (bad place to be because then it's about how you look to the audience leading to indication) and listen/react to the other guy. I hope they find some organic results (spontaneous MOMENTS) that will surprise themselves and thereby their audience. My experience is that those results can lead to bookings…but if they don't, you can't take away a real moment on stage/camera and how wonderful that feels.
STEVE BLACKWOOD 2 PERSON SCENE STUDY
SEPTEMBER– PROVIDENCE, RHODE ISLAND
The Mathewson Street Theater
Monday, September 14th, 6:30 to 9:30 PM
134 Mathewson Street
Providence, Rhode Island 02903
4th Floor
$75 via Paypal or check
Free parking on Westminster or Washington after 6 PM
www.parkdowntownprovidence.com
To reserve your space, email steveblackwoodsessions@gmail.com;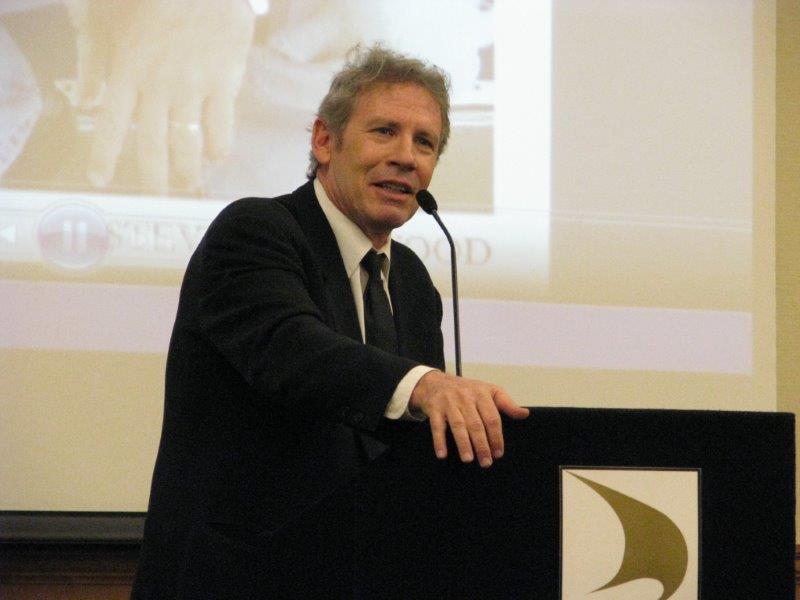 Check out our flyer below for more details.