Steve Blackwood is so proud of all of his students. Take a look at the talent of Masterclass 1 and Masterclass 2 below.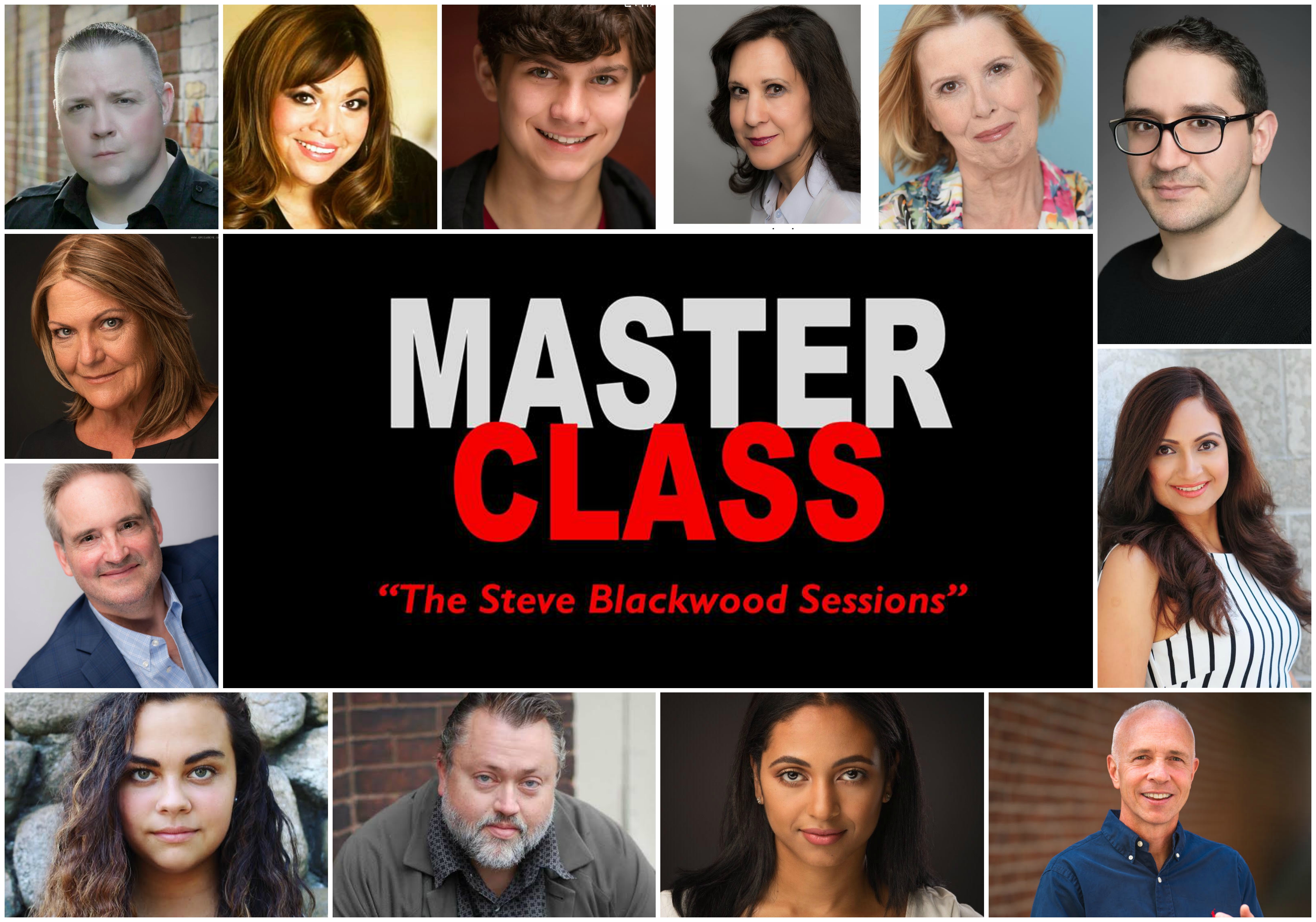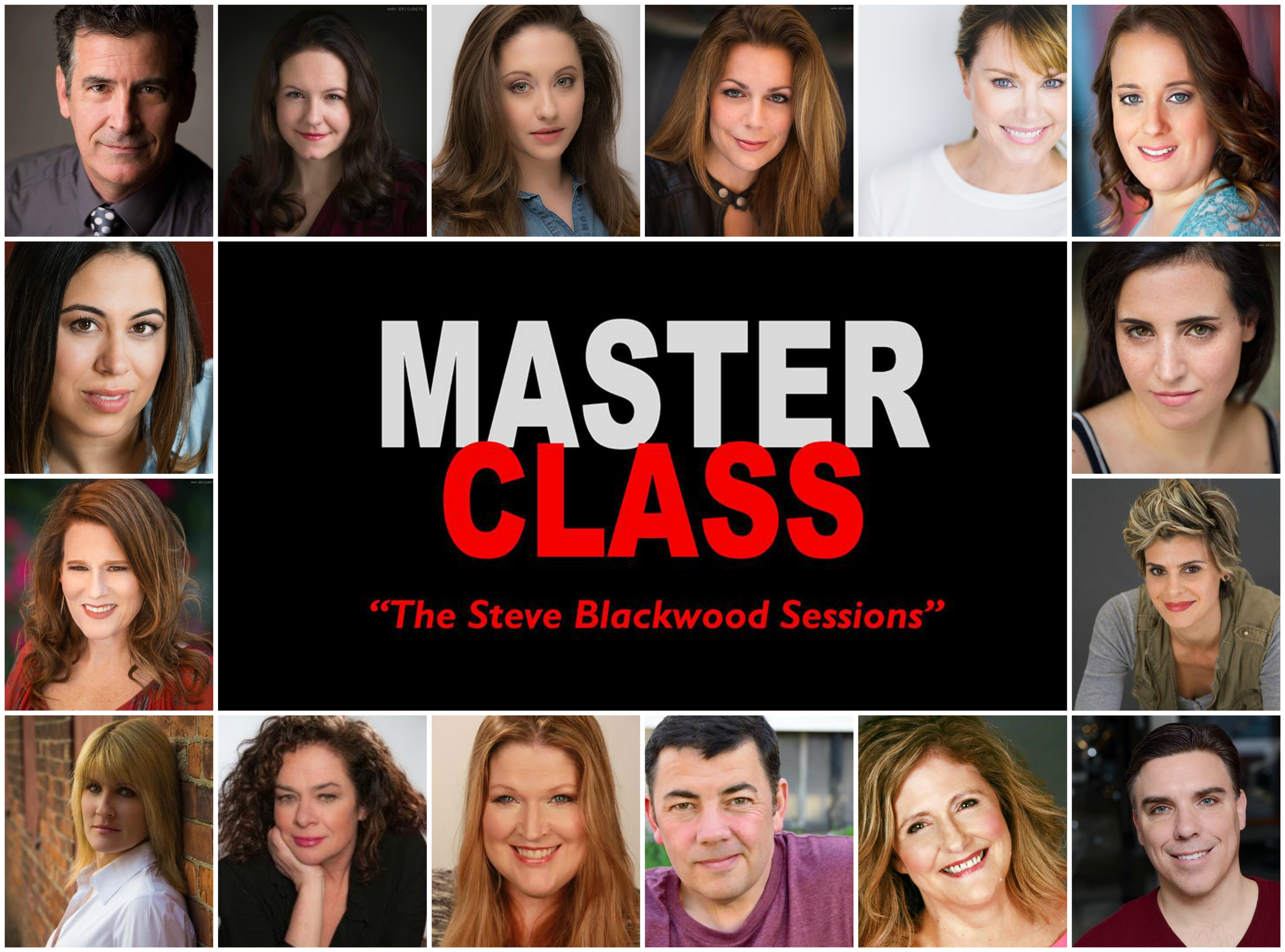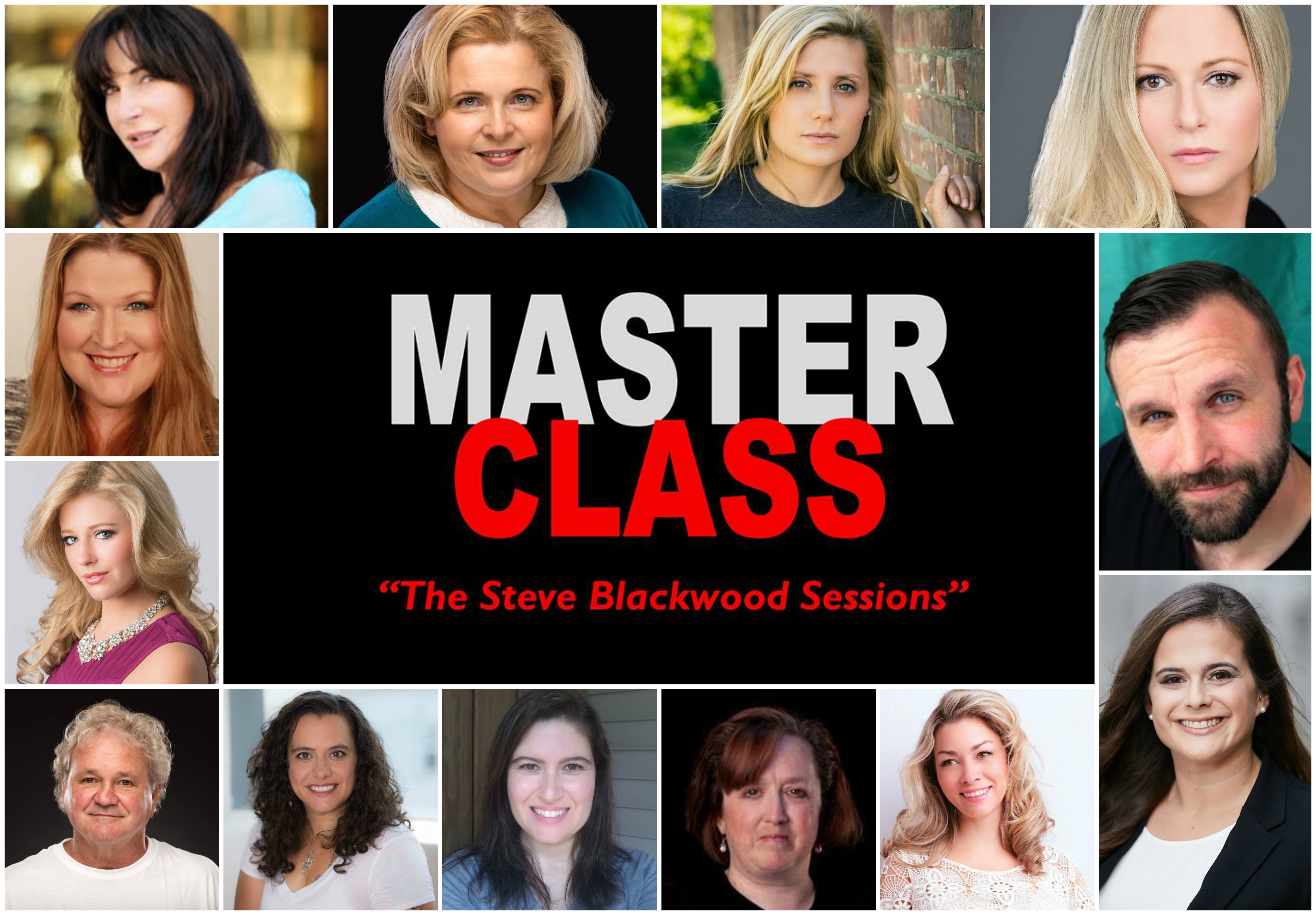 STUDENT WINS
Yasmin Sabrah
It's Just Coffee, lead.
Chappaquiddick, feature.
Elle Doucette
I just booked and filmed a commercial for Wayfair UK 🇬🇧
Michael A. Coppola
bookings August – October
– commercial for University of Southern Maine
– voice over for University of Southern Maine
– web and retail video for Liquid Plumbr
– internal video for Financial Force
– internal video for Liberty Mutual
– photo shoot for Men's Health
theater August – October
– Spitfire Grill
– Frost/Nixon
– invited to audition for "The Odd Couple" – Delray Playhouse (12/16)
auditions August – October
– 18 assorted for commercials, films, industrials, photo shoots
Keep auditioning – (its a numbers game)  But when you get the part you better be able to deliver.
 Brian Sandy
I had a most memorable booking for the commercial about "Thumbtack" in which I portrayed the "Bad DJ" as a featured extra.

I have been recently doing auditions for new commercials, and my comment about Steve's classes is that over the two years of being involved in his instruction, much of the stage presence and presentation I learned showed up in the scenes!
 Rob Fetterman
Three seasons with the Worcester Shakespeare Company
Shannon Mercer
I haven't had any wins as of yet, but the biggest win I believe for me is attending Steve's Masterclass and building my technique.
Paul Taft
SAG-AFTRA

Recent wins –

Cast as lead – 'Donald Trump' in "Make America Great" a short political satire directed by Raouf Zaki and produced by RA Productions

Cast as lead – 'Private Fitch' in "For Queen and Country" a short drama set amidst the 'Battle of Rorkes Drift' between the 150 British Army Soldiers and 3-4000  and directed by Henry P Gravelle
 Paula Delatte
Code 13: UnReadable/Angelwood Pictures – Principal Role: Carole Williams

Stranger Perception/Shoot The Moon Films – Principal Role: Mrs. Mitchell

Also, I have auditioned for various commercial, industrial and print work, as well as the German Film productions throughout the summer and early Fall. I am represented by Model Club, Inc.
 Mary Higgins
I have been so blessed this year to be cast  in four different films. I returned to work with Adam Griswold where I played President Leah Smoot in Space People to do the sequel called Space people 2 which is even funnier. Space People 1 has been winning awards at many film festivals across the country. It was even in the Boston comic con Festival.  I also played a scientist in Readmission, a graduate student thesis film, at North Eastern U. and played Countess Clementine in Olympia's Adventure with Mike Goodreau. I also continue to work with Jose Negron in Sophia's Music Room, where I play Tanya. Working with Steve is giving me the confidence in my craft and reinforcing the tools I have in my actor's work box. I also meet the greatest people in class!
 Tracy Claudio
My last bookings were as follows:
Audition- role of Teresa Viera in an independent full feature film- "Grace"- Sept 2016

Extra work in-
Central Intelligence-2015
Bleed for This-2014
American Gothic Series- 2015
Donovan Wolfington music video-2015
The Fighter- 2012
 Tom Kilgallen
I also am cast in A Christmas Carol with the Weston Friendly Society with shows in the end of November and beginning of December.
 Michelle Mortenson
Shooting a webseries
Has a commercial audition for YouTube
Shandy Monte
Booked 3 films in the month of November, and is excited to have been cast in a recurring role in a series (Name can't be disclosed right now)
---